in New Residential Construction
in Residential Renovations
in Commercial Construction
Patin Construction Group, LLC is a full-service construction company specializing in commercial and residential construction. We were founded in 2001 by Chris Patin and in 2009, Jeff Patin became a 50% partner. Chris and Jeff were trained as carpenters and masons by the many talented tradespeople in their construction family. These experiences forged a dedication to the process of producing tough quality work and respect for the reputation obtained through maintaining this high standard. We employ a team of construction professionals with a diverse array of capabilities.
Client-Focused Process

Our commitment to these core principles leaves clients pleased with both our product and our process.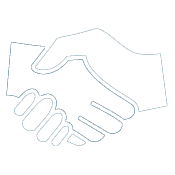 Trust
We have a reputation for honest and fair dealing with our network of clients, design professionals, subcontractors, and vendors.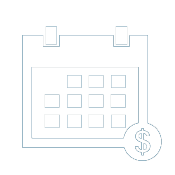 Performance
Our diverse array of capabilities enable us to safely deliver projects on time, on budget, while meeting the highest quality control standards. Service
Our attention to detail and spirit of collaboration with Owners, Architects, Designers, and other design professionals promotes a smooth project management process for all parties.
General Construction
Residential
Commercial
Industrial
Design-Build
Complete Construction Documents
3-D Rendering
Pre-construction Services
Site Analysis
Conceptual Estimating
Detailed Construction Estimates
CPM Scheduling
Constructability Review
Value Engineering
Construction Management
On-Site Supervision
Quality Control
Stop Drawing Renew
Owner/Subcontractor Meetings
Project Status Reporting
Project Closeout
What Our Clients Say About Us
"Our experience with Patin Construction was amazing. We needed a contractor that was trustworthy, personable, and professional. We received all that and more with Chris and Jeff at Patin Construction. We had no idea about the process of building a new home. Patin Construction was very organized and walked us through the process from start to finish. They were open and honest about the building process, which made it more exciting and enjoyable for us.
We were most impressed with their follow-through. They completed the project on time, were very through with the punch list, and tied up the loose ends with the sub-contractors efficiently. Now, three years post-construction anytime I have a question they are always there for us.
Most people believe building a new house is a nightmare, NOT with Chris and Jeff at Patin Construction. They built us a beautiful home, made the experience fun and one of teamwork, followed through until the very end, and beyond. If we were ever to build again I will look no further than Patin Construction."
Drs. Stephen and Lacie Lee
"Patin Construction Group completed extensive renovations on our home in two separate phases. The work was excellent. They were on budget and ahead of schedule. Our home is about 90 years old so we knew there would be some surprises – and we got them. Some were pretty unusual and complicated but Jeff Patin handled them all effectively. He figured out quality solutions at reasonable cost so the project was still completed ahead of time and at a very reasonable change in cost. We recommend Patin Construction Group without reservation. Jeff and his team are great folks and they do excellent work."
Gary and Claudia Phillips
"Patin Construction Group has performed two projects for Susan and I about 8 years apart. First they installed an Outdoor Kitchen Renovation/Apartment and most recently, an extensive Master Suite/Study renovation. Their exceptional work product was performed on time and to the discriminating standard that they endeavor to achieve. They, as well as their Subcontractors/Vendors were respectful of our home as they performed work while we occupied the space. They turned our abstract design concept into a reality and we are grateful."
Jim & Susan Nickel
"Working with Patin Construction Group was just "What the Doctor Ordered". Our home had flooded in 2016, we had structural damage, and we wanted to do a remodel and PCG was the answer. Of the four local construction companies we interviewed, PCG stood above them all. We wanted a general contractor that we could trust, guide us, manage the project, have the knowledge to handle the structure of the house, problem-solve issues as they arose, and deliver a high-quality product IN a timely manner. PCG delivered. We would highly recommend PCG for remodeling, additions, to new construction. They can do it all and do it right. Upon request, we would be delighted to show what PCG did for our house to make it our home again or answer any questions if Jeff or Chris deem it meaningful to your project. Thank you again, PCG!"
Dr. Sean and Domenica Smith
"Jeff Patin was instrumental in both the construction and design aspects of our project. He was always prepared to offer professional advice and thoughtful solutions to engineering, architectural and building issues. At the end of the day, I cannot imagine going through the building process for any future residential construction without Jeff Patin. Jeff's performance on our project left us with no complaints whatsoever. He was always attentive to detail, and, conversely, he was always able to grasp the big picture. He was able to expertly handle subcontractors, suppliers, vendors, interior decorators, and the architect's representatives."
Tom & Lindsey Easterly
"When we decided to build our "Forever Home," we hired a talented Architect to create a plan that embodied our style with a sense of permanence. Patin Construction Group and its team of field representatives demonstrated their value by self-performing many aspects of the construction process to their standard; including earthwork, concrete foundation, masonry, structural steel, and carpentry activities. Patin Construction Group built our home to last; and we know that if we call with a problem, Jeff will be responsive and work diligently towards a cost-effective, lasting solution."
Richard & Kay Baker

Request Construction Services
---
Patin Construction Group understands that our clients have many alternatives in the performance of construction services. As such, Patin Construction Group endeavors to distinguish itself by providing superior value to its clients by delivering superior quality workmanship in principled and collaborative manner.
Fill out the form to get started today!
You can also call us at 225-478-9135 or email us at info@patincg.com.
[powr-contact-form id="07d943fb_1462801606245″]
6002 Perkins Road, Suite B4
© Copyright 2022 PATIN Construction Group